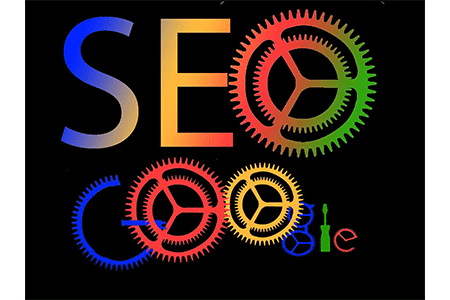 Search Engine Optimization (SEO) is the planning of optimizing web pages or whole sites in a manner to make them search engine friendly, thus getting higher ranks in search engine race.
What is SEO?
Search Engine Optimization is basically a trend followed by peoples to make their websites highly ranked on Search engines without paying anything to anyone. It is a technique which makes a website or a web page more understandable to the search engine, so that the search engine will easily grab the website and makes it available on the top pages to the world. It makes a website rich from the rest. There are many aspects to SEO, from the words on your page to the way other sites link to you on the web. SEO isn't just about building search engine-friendly websites. It's about making your site better for people too.
Categories of SEO
White hat SEO – A positive way to make SEO for a website. This can be done a person who does SEO in a manner to make a website highly ranked without making a website blacklisted. This can be done by following the guidelines of Search engine. It ensures good quality of content and web pages.
Black hat SEO – A negative approach to make SEO for a website. This can be done by a person who does SEO in a manner that the effect of a website goes down. This method is also known as spamdexing. This can be done by page hijacking, wrong redirection, use of invalid URLs, Doorway or Gateway pages, Keyword stuffing, meta tag stuffing.
Types of SEO
On-page SEO – This type of SEO can be done by giving good content, keyword selection, putting keywords on correct places, make every page title more understandable to the audience.
Off-page SEO – This type of SEO can be done by building links, increasing their popularity by submitting open directories, link exchange, redirection etc .
Why SEO is a need?
Search engines works on the principle of "People looking for what you offer?". It can easily manage websites with the content and keywords. If search engines cannot find your site, or add your content to their databases, you miss out on incredible opportunities to drive traffic to your site.
How search engine works?
Search engine follows some patterns to deliver search results. The patterns are:-
Processing – Processing works in a way that whenever a request is given to the search engine, it will show the list of websites as their rankings over the search engine optimization. it compares the search string in the search request with the indexed pages in the database.
Crawling – It is a process of fetching all the web pages from a website. This can be done by a software, called spider or crawler. Screaming frog is an example of a web seo spider software.
Indexing – This is a process of creating index for all the fetched web pages and keeping them in a huge database from where it can be later accessed. To see whether a website had indexed or not – site:www.domain name.com (ex:- site:www.armourinfosec.com)
Calculating relevancy – It checks that whether more than one page contains the search string or not, so the search engine starts calculating the relevancy of each of the pages in its index to the search string.
Retreiving results –this process is all about how the search engine gives the accurate matched results. Basically, it is nothing more than simply displaying them in the browser.
Website Domain
In the world of E-commerce business through internet, the first thing that a person thinks about is the website's domain name. Before choosing the domain name you should keep these points in mind –
Your targeted audience.
Your targeted geographical area.
Your Brand name.
What will you give to your audience i.e, items or just content.
An idea to develop your business.
Keeping these points in mind will help you to making your domain name more attractive. You have to convince your audience about your motive and intentions about your business. There are two things which help us to make our domain name effective. First is brand name and the other one is the combination of effective keywords. These things are helpful for the audience to remember your domain name without any other keyword guess. Keep two or three keywords in the domain name so that they will be easy to memorize. Yahoo, bing, google, godaddy, ebay are the popular examples of effective domain names.
SEO Copywriting
SEO Copywriting is the way of writing view able text on a web page in such a manner that it reads well for the surfer, and also targets specific search terms. Its purpose is to rank highly content contained sites in the search engines for the targeted search terms.