Ethical Hacking Capture the Flag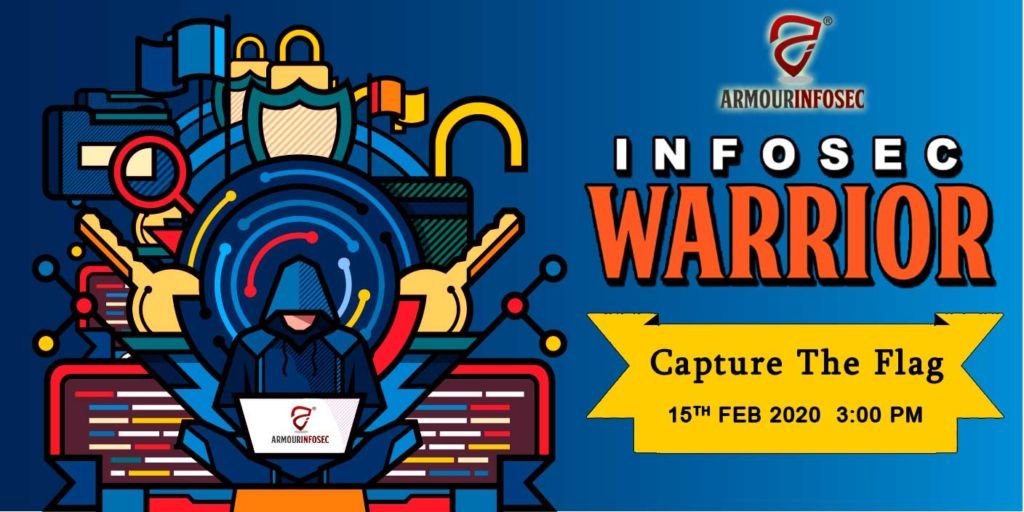 Welcome to the First Edition of Infosec Warrior powered by Armour Infosec on 15th Feb 2020 from 3:00 PM
INFOSEC WARRIOR
Infosec warrior is the competition based platform by Armour Infosec. This platform is designed for the wanna be hackers, competing with each other for the Flags. Capture the Flag (CTF) is a special kind of Ethical Hacking Competition.
Goals
To provide a interactive and efficient platform for the training of the security warriors.
To enhance the skills and accelerate the knowledge of the individual persons
Attack-oriented CTF competitions try to distill the essence of many aspects of professional computer security work into a single short exercise that is objectively measurable.
The focus areas that CTF competitions tend to measure are vulnerability discovery, exploit creation, toolkit creation, and operational trade craft.